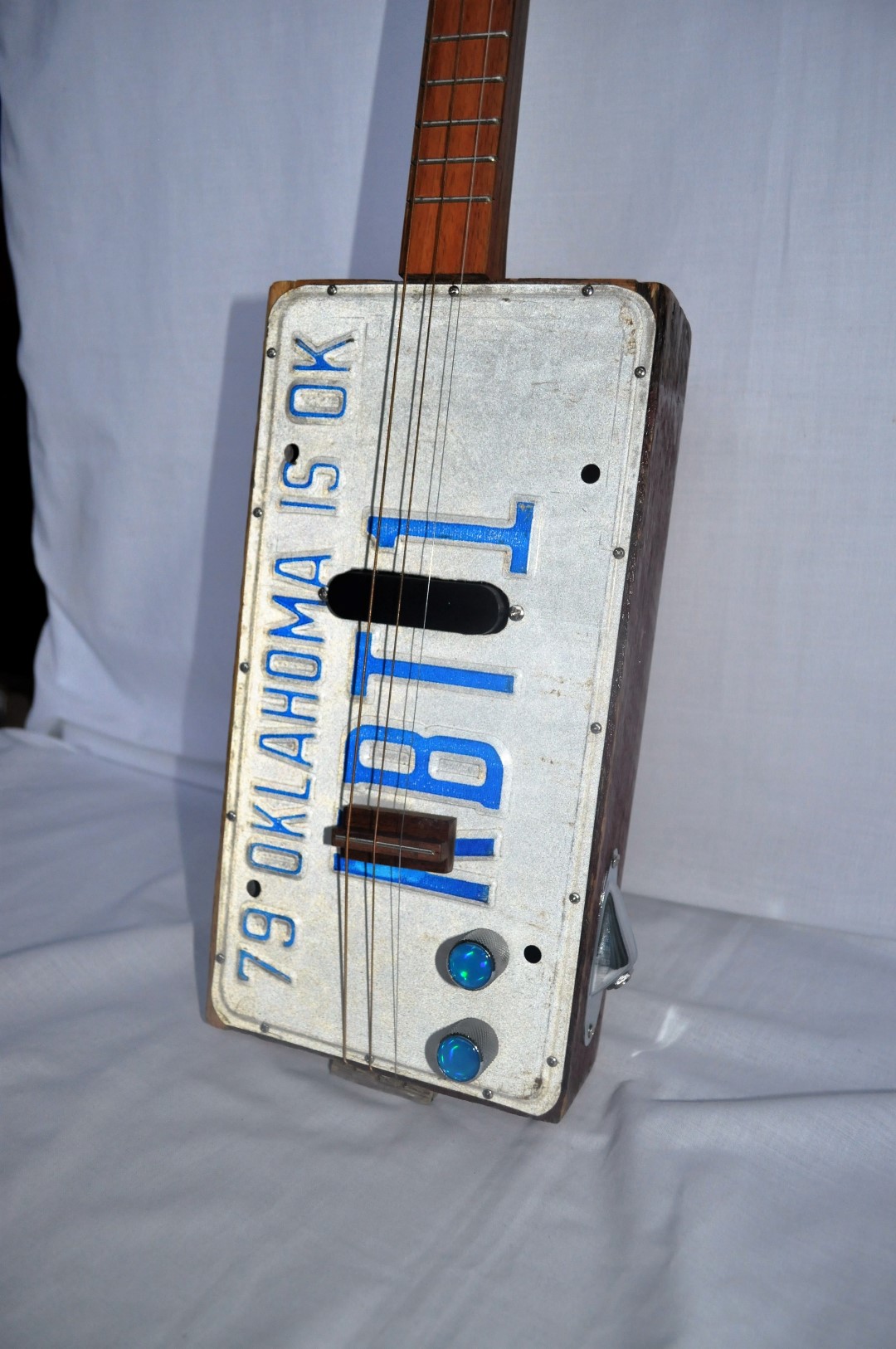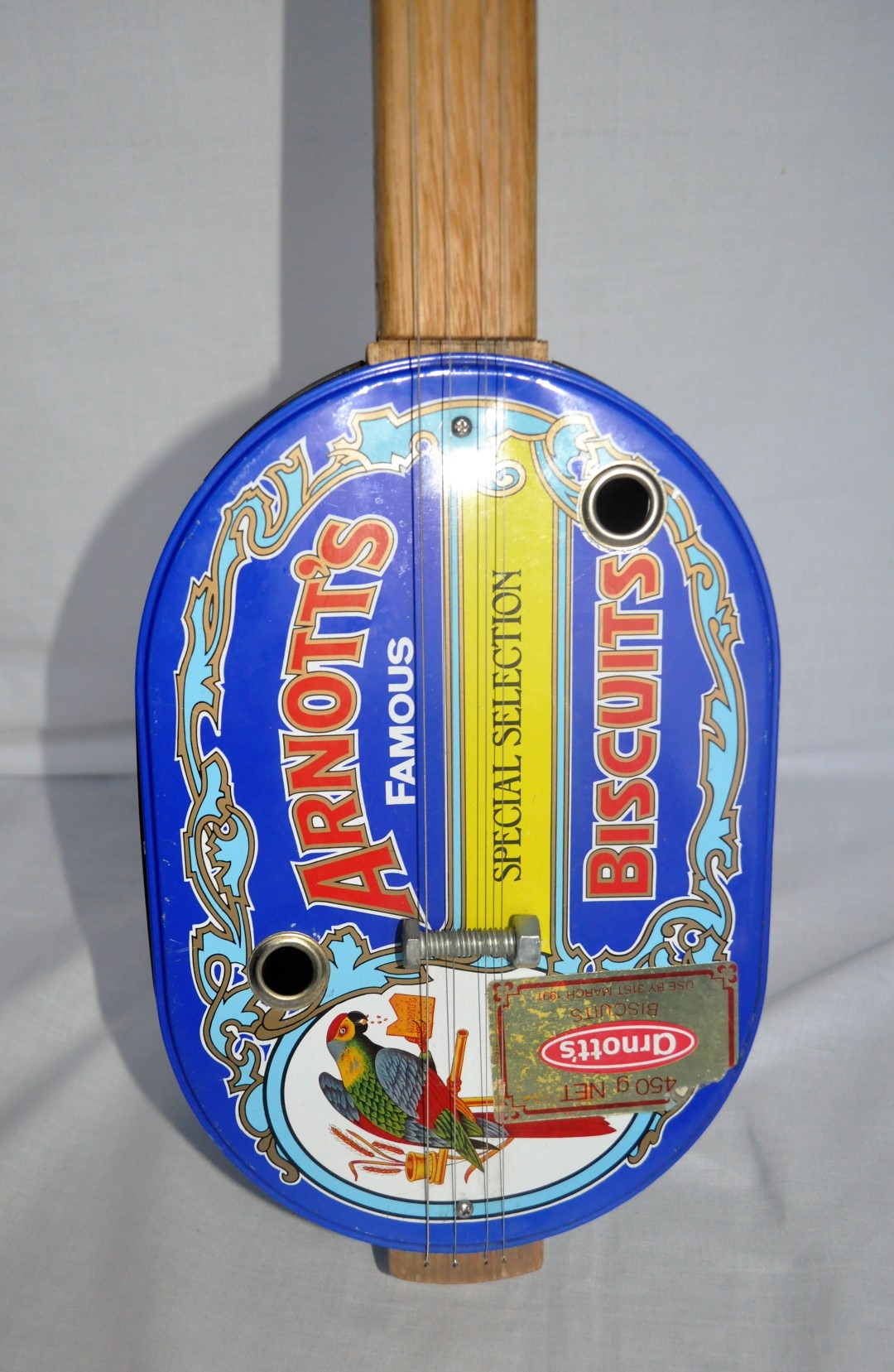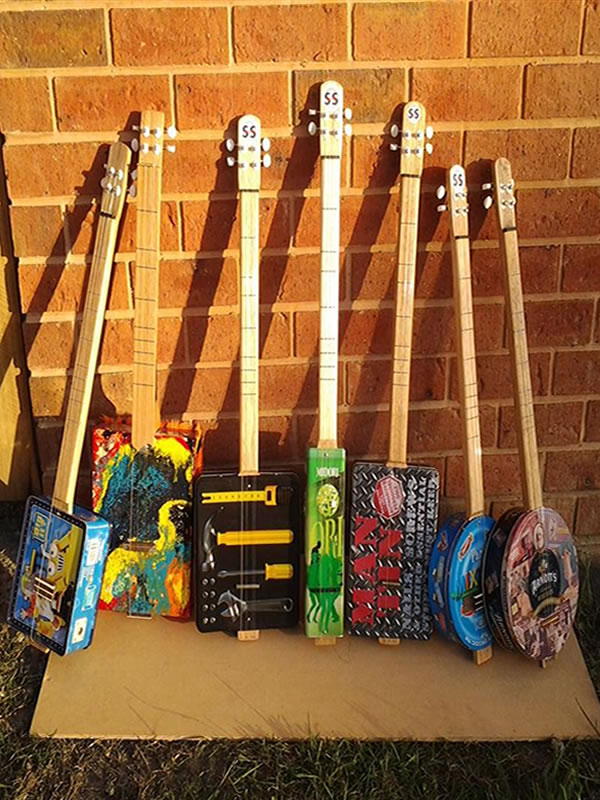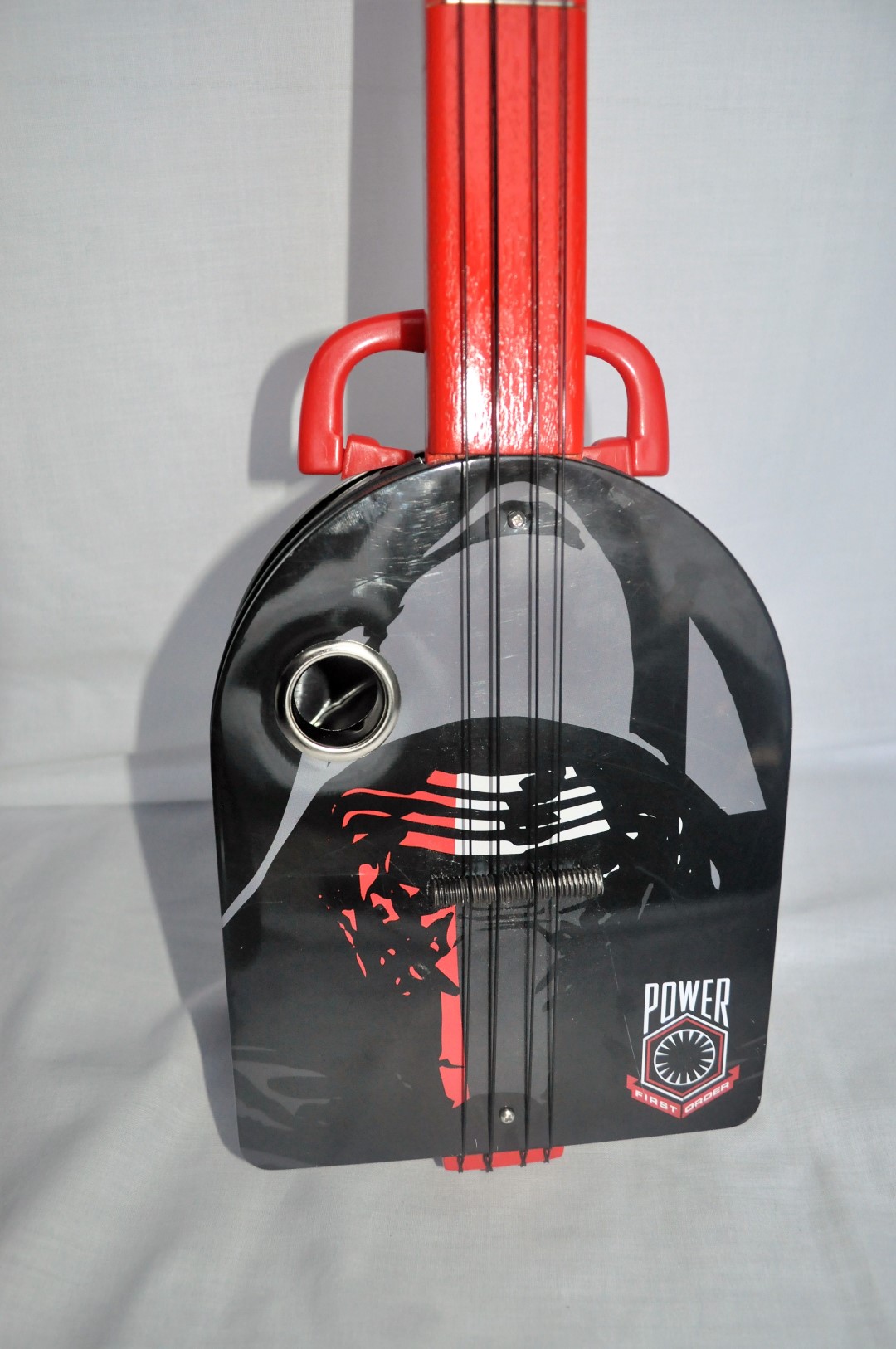 Welcome to SSBukey.com.au
Individual Handmade instruments
This site is designed to showcase my ongoing musical instrument projects.
So far I have built upwards of 150 stringed instruments. And the range is growing all of the time.
They are a combination of elements from Baritone Ukuleles, Cigar Box Guitars, Mountain Dulcimers, Tenor Guitars, and traditional Guitars.
They are not strictly any of the above, as you see from the pictures and the specs.
I am passionate about using recycled materials to build my instruments. I am always on the lookout for any timber offcuts, biscuit tins, whiskey tins or any other tins that have interesting themes. They have been proving to be a great basis for a unique instrument.
Because of the recycled nature of the instruments, each and every one of them is unique.
They are hand-crafted in a modest workshop using a lot of hand tools. Because they are manufactured one at a time without any sort of production line type of construction, they do have minor tooling imperfections which occasionally make their appearance. Rather than detract from the appearance of the instrument, it enhances the fact that they are individual pieces.
I have learnt many things along the way, and am always planning a number of future projects.
I hope you enjoy the sights and sounds of the "BUKEY".
Have a look at our shop. I have Bukeys and strings for sale. I will also have the occasional refurbished ukulele or Guitar for sale too.
If you have any requests, feel free to contact me and I will see what I can do.